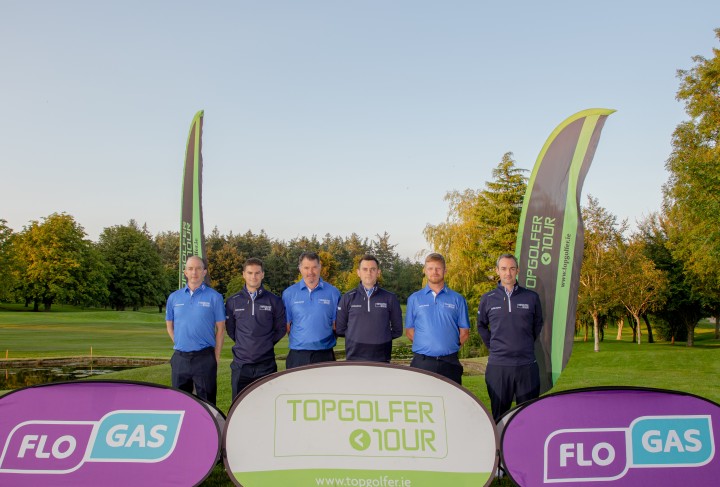 First and foremost, TopGolfer is a community for golfers who are dedicated and passionate enough about the game to call it an obsession. To play in any of our Tour, Matchplay or Member Events, that obsession has to be matched by talent because they are only open to golfers whose CONGU handicap is less than 10.
THE TOPGOLFER TOUR :
The TopGolfer Tour is a series of Senior or Junior scratch cups, being held at some Ireland's very best golf clubs. TopGolfer is sponsoring these events by offering some great prizes and every competitor will get a player pack stuffed with goodies. You can play as many events as you want, in fact there are a few weekends where you might get a few lads together and take on two in a row to get a "flavour of life on tour".
-
TOPGOLFER ORDER OF MERIT :
The TopGolfer Order of Merit (OOM) is your chance to experience life on tour. Accumulate points throughout the season, climb the Order of Merit Table, and ultimately secure an invite to the TopGolfer Tour Championship at a leading golf resort at the end of September.
You do not need to be competing in our Order of Merit to play in a TopGolfer event. But if you are planning in teeing it up at more than one event in a calendar season, we recommend that you join our Order of Merit (OOM). If you would like to join, the entry cost is €40, which includes an OOM gift from one of our Tour partners. The closing date for entries is 1st July, and players can backdate OOM points earned from their last event.
All event winners automatically earn a place on the OOM league table.
Once you're a member, you will receive OOM Points at every event that you compete in, accumulating these OOM points throughout the season. The aim is to secure a Top 21 finish on the OOM table to earn an invitation to the TopGolfer Tour Championships. The Order of Merit is sponsored by Flogas.
We reward consistent appearances and good results. OOM points are awarded at all events, but only players who join the OOM will be included in the league table format.
Although OOM points are awarded to all OOM competitors at each event, the goal is to finish in a Top20 position on the day, where you will be awarded increased points.
-
TOPGOLFER TOUR CHAMPIONSHIPS:
The season finale is the TopGolfer Tour Championship. This is a shootout event played over one day by the twenty one qualifiers, taking place at one of Ireland's leading resorts. Invitations include tournament round of golf and Champions Dinner, and a number of other perks over the day.
-
TOPGOLFER MATCHPLAY SERIES:
The TopGolfer Matchplay series is a head to head single matchplay series open to golfers whose CONGU handicap is less than 10. Golfers will receive home or away draws, initially within their locality / province, eventually progressing to a more nationwide level, leading to a Semi Final and Final at a leading golf resort overseas. The entry cost is 30 Euros.
The golfer whose name is on the top of the draw will have the home draw at his golf club. That golfer is responsible for organising the fixture date and hosting their opponents green fee. They should have a scorecard available to their opponent, clearly showing where shots are to be awarded. Both players are to play off their GUI handicap at the start of the event for the full duration of the tournament, even if their handicap on the day has increased or decreased. Play from medal tees and full handicap difference is to be used, with shots awarded as per the club scorecard. The visiting golfer is awarded 1-up on the first tee.
We will also be adding a Pairs Matchplay Series for 2022.
-
MEMBER EVENTS:
As a registered member of TopGolfer, we hope you'll join us for some member events with a difference.
We don't want to call them exclusive member events because that makes them sound a lot grander than they are, but they are only open to registered community members.
The aim is to bring members together outside of the Tour and the online community to spend time together, meet new friends and compete for some bragging rights. Our events are all designed to have two key ingredients – They'll be competitive and very, very social!
MEDIA:
Attend or Play in a TopGolfer Event.
Accredited members of the Press play for FREE in TopGolfer Events.
Please email us on tour at topgolfer.ie for your media pass or to request interviews, photo calls, imagery, or media packs.