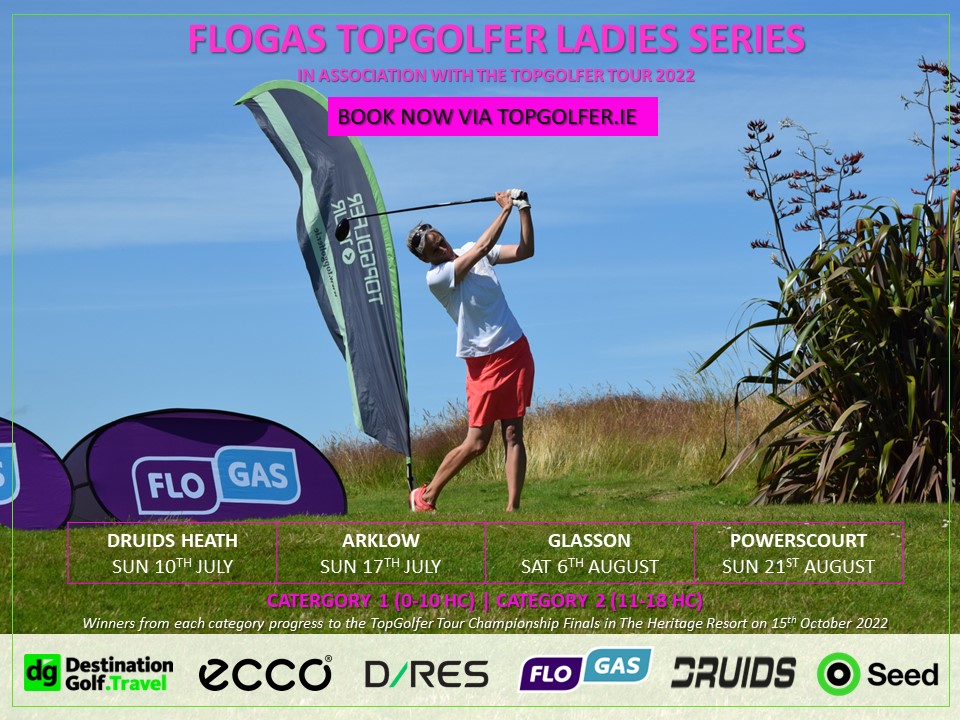 The Flogas Ladies Scratch Series is a brand new event series for 2022, as part of the TopGolfer Tour.
Keeping the theme of creating events for the top 12%, there will be two categories of events for lady golfers: Category 1 (0-10 HC) and Category 2 (11-18 HC).
Bookings will be direct with each venue, with the winners from both categories going forward to the end of season Tour Championship Finals.
DRUIDS HEATH - SUN 10TH JULY 2022: www.druidsglenresort.com
ARKLOW - SUN 17TH JULY 2022: www.arklowgolflinks.com
GLASSON - SAT 6TH AUGUST 2022: www.glassonlakehouse.ie/golf/
POWERSCOURT - SUN 21ST AUGUST 2022: www.powerscourtgolfclub.com