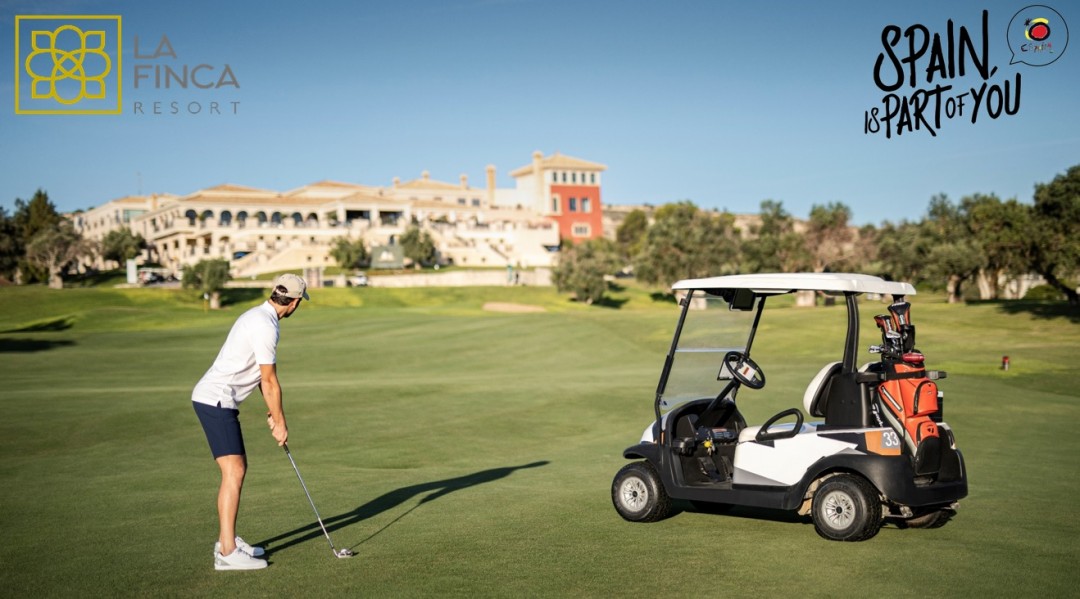 TOPGOLFER IRISH MATCHPLAY SERIES 2020
Welcome to the TopGolfer 2020 Matchplay Series, in association with Flogas, La Finca Resort and The Spanish Tourist Office.
As Ireland slowly comes out of lockdown and golfers start to wipe cobwebs off the clubs, we know that many of you are eager to get back to competitive golf. Sixty four golfers will battle in head to head matches nationwide, with the Semi Finals and Finals taking place at the stunning La Finca Resort in Alicante, from Thursday 12th to Monday 16th November 2020 (provided it is safe to travel during this time).
We have chosen this November date, so we can enjoy 20-degree golf during the day then watch the rescheduled Masters in Augusta by night, with a chilled San Miguel beer in hand.
For round 1, we have tried our best to group players by county, which wasn't an overly easy task. See end of document for draw(s).
As we are dealing with single figure golfers, we do not need to explain the rules of Singles Matchplay in depth, but we would ask that golfers adhere to CV19 guidelines that have been put in place by the Irish Government, Golfing Union of Ireland, and the golf club that you are competing at.
.
1. The golfer whose name is on the top of the draw will have the home draw at his golf club. That golfer is responsible for organising the fixture date and hosting the visiting golfer's green fee at their club.
2. Both players are to play off their GUI handicap AT THE START OF THE TOURNAMENT (as per Round 1 draw) and full handicap difference is to be used, with shots awarded as per the club scorecard.
3. The home member should have a scorecard ready for the visiting golfer, clearly indicating where shots will be awarded.
4. Matches should be played from the medal tees, as would be used in an Open Singles.
5. The visiting golfer is to be awarded 1-up on the first tee.
6. To ensure the smooth running of the event, strict deadlines have been put in place. All matches must be played before this time. In the event of a match not being completed or any bye being awarded due to injury etc, Round 1 and Round 2 matches will be decided by a coin flip by TopGolfer staff. No refunds will be offered to the golfer who loses the coin toss. All other rounds must be played before the deadline.
7. No caddies are permitted.
.
TopGolfer staff will facilitate email introductions for each round.
.
MATCH COMPLETION DATES FOR 2020:

Round 1 - 64 qualifiers: Home or Away match draw - deadline Friday 31st July 2020.
Round 2 - Last 32: Home or Away match draw - deadline Monday, 24th August 2020.
Round 3 - Last 16: Home or Away match draw - deadline Monday, 14th September 2020.
Round 4 - Quarter Finals: Home or Away match draw - deadline Monday, 5th October 2020.
Round 5 - Semi Finals: Saturday, 14th November 2020 @ La Finca Golf Resort, Spain.
Round 6 - Tournament Finals: Sunday 15th November 2020 @ La Finca Golf Resort, Spain.
.
The tournament is managed and promoted by TopGolfer Tour Ltd, with all decisions being final and no refunds permitted.
Pictured: La Finca Resort, Valencia - venue of the TopGolfer Matchplay Finals 2020.