23 September 2021
Druids Heath Scratch Cups: UPDATE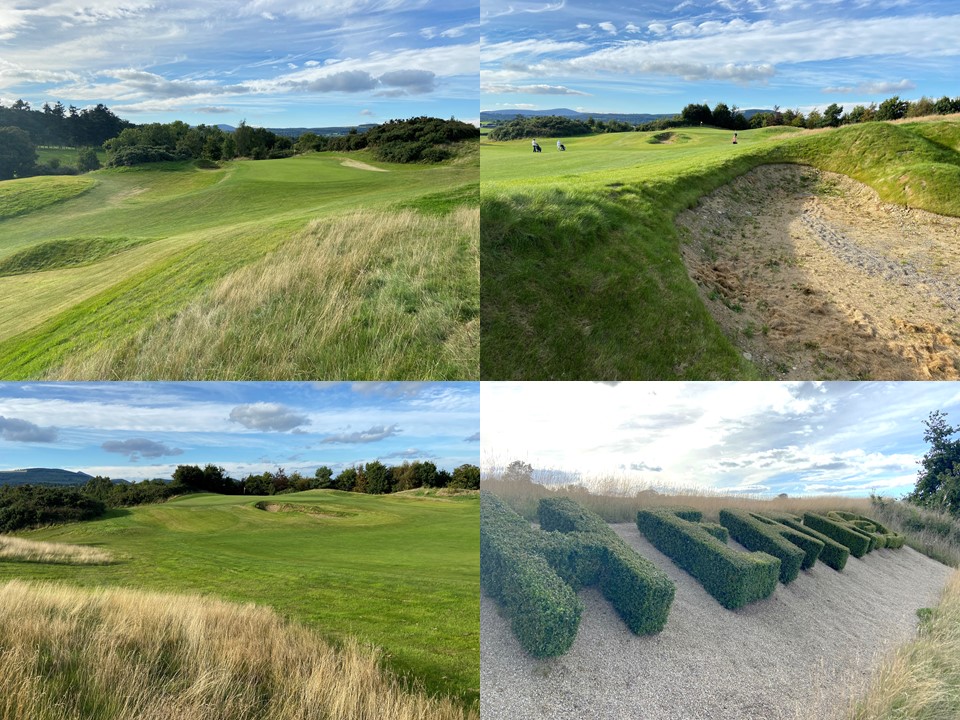 c/o TopGolfer Tour Ltd.
23rd September 2021.
The Neville Family, as owners of Druids Glen Hotel & Golf Resort announced a significant investment into Druids Heath Golf Course earlier this year.
Working with Jeff Lynch & Peter McEvoy, they have drastically reduced unnecessary bunker area and relocated bunkers, grass hollows and runoff areas to maintain the strategy of the course. The bunker renovations are striking, which has given Druids Heath a new identity. In addition, a large-scale drainage programme was introduced as part of the works programme on selected holes.
SCRATCH CUP(S) UPDATE:
TopGolfer Tour staff visited the course on 22nd September as part of a pre-event course inspection. Although the changes look very impressive, the drainage and new bunkering maintenance is still ongoing and slightly delayed due to unprecedented dry spells recently. That said, Druids Heath members have been playing the course in non-counting competitions all summer and enjoying the excellent greens, with bunkers out of play.
Dermot Synnott, Tour Director of TopGolfer said: "yes it is a shame that the maintenance program isn't fully completed, but having visited the course recently, I believe that Druids Heath can still run the Scratch Cups as planned".
He continued: "we're talking aesthetics here rather than playability, so we will go ahead. Our judgement was made on the fact that members have been playing the course all season. We also have the Flogas Order of Merit to consider. It's our last weekend of events, so we need to give competitors that final chance to accumulate OOM points before the Tour Championship Finals".
The Senior and Junior Scratch Cups (singles strokes) will go ahead as planned, with top prizes on offer for each event, but golfers need to be aware that bunkers will be out of play and that the events will be non-counting for handicap purposes. Clear playing instructions will be provided to all competitors on the day.
As a gesture, Druids Heath have decided to reduce their visitors entrance fee from 35€ to 20€ for the scratch cups.
Online bookings can be made via:
https://visitors.brsgolf.com/druidsglen#/open-competitions
See you "On Tour",
The TopGolfer Team.